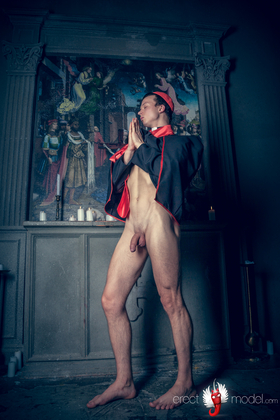 Cosplay
Cosplay is the same for adults as cartoons for children. However gay cosplay is based on erotic impulses, which drives boys and men dressing in suits of superheroes or other unusual characters! Crossdresser cosplay allows to achieve intense sexual satisfaction itself or deliver it to the audience!
Our kinky male models like to pose in unusual costumes and we try to come up with many unconventional stories to please our viewers! Dressing up in Santa Claus coat is no more surprise nowadays, but sexy Santa man, petting his big erect penis in a pussy toy, is example of excellent mens cosplay! Our hot guys have no shame to show dick and balls, hidden by cosplay costumes. Join and enjoy EM gay fantasy porn!
Kinky boys and men in gay fantasy and crossdresser cosplay
Friends, here's another year! We hope that it was full of the most turbulent impressions, emotions and orgasms! And in order to supplement them with another powerful pleasure we delight you with...