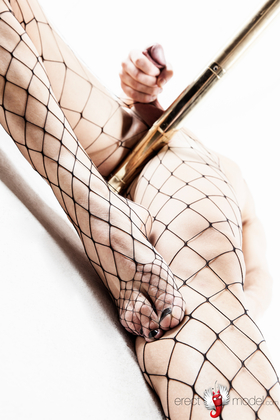 Feet
Male foot worship is one of the most big desires between gay nude photography lovers. And we also like it very much. Despite the lack of a narrow focus on mens feet on our website, we do not forget about gay feet fetish and try to shoot more male feet videos and photos! Already now you can enjoy not only foot, sole, toes and painted toenails themself, but also feet in various types of sexy male shoes from sandals to high heels, which we have collected in a separate gay boot fetish category.
In addition, we are open to our members suggestions! If you love possible barefoot guys treatments such as pedicures or massage, licking and sucking male toes, smelling foot, footjob etc. please write us! We will produce any interesting story!
Do not you think that a muscular man in bunny suit and a huge white piano are smart combination!? No less successful pair will be big penis and bunny g-string! We love muscle cock men - especially...