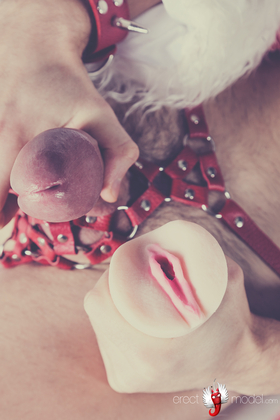 Sex toys
Masturbating erect penis
. It's not a secret that real men also play with sex toys. They use sex toys for men not only in order to stimulate the genitals and have sexual pleasure and orgasm, but also to add zest to their sex life.
Male sex toys
like realistic vagina or prostate massager are sold principally in sex shops. But imagination when choosing sex toys is not limited to masturbators and vaginas. Any unusual gadget can bring the most unexpected pleasure acting as rare male masturbator.
Masturbating erect penis
by juicy pineapple rings or massaging anus by rolling pin could give equally intense orgasm as by stimulating prostate by
vibrating prostate massager
or creamy dick by
pussy masturbator
. Check out, which sex toys our gorgeous models use, and try to use them later!
How to use penis pump to combine its main goal with pleasure: enlarge penis and get orgasm? In fact, it is very difficult to use the pump solely for the purpose of increasing it, because its vacum...